Hello friends!
We have a lot of updates incoming (some have already been released)! Here are some details...
---
Mythic Bob
Bob has been added to the Mythic lineup, but don't rush to the store just yet! Mythic Bob will ONLY be available via events.
Swole Club and Swole Challenge
A new event is coming to Throwdown! Compete in the Swole Club to earn upgrades to your heroes. Swole Club is a long term event where you can earn Gun Show Tickets. Use Gun Show Tickets to further develop your heroes abilities. Once the event ends, your Swole bonus will disappear - the Swole bonus is only applied to the Swole Challenge. More info will be available via the Help Center upon release.
You can view which bonuses your hero has available via an icon on the battle screen.
New Heroes
The Giant Chicken and John Redcorn will become available as new heroes! Both will only be initially available via the Shop and the Swole Challenge.

New Island
"Ohhh...Oh, God. I really hope there's a hungry horse back there." There is a new island! The Peter-assment island has been added to the Adventure!
New Quests
New Quests have been added! Now you can finally get some sweet satisfaction from beating those last few levels!

1st Anniversary Gift
Thank you for playing for a whole year! All players can log in during September 14th - 20th to get their 1st Anniversary Gift! Check back to find out what's in the box!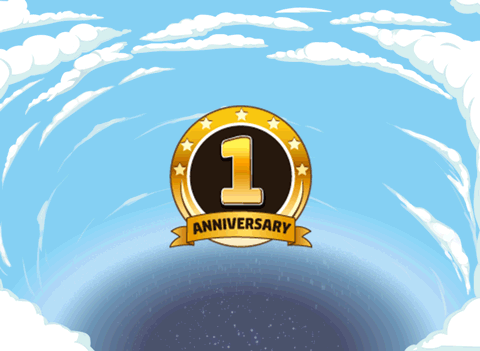 ---