Hello everyone!
There is a lot going on in development right now so I wanted to update everyone on upcoming updates.
Quality of Life Updates
Over the next few cycles we are working to get some player suggestions and quality of life updates pushed out.
The first set comes in the next update and will include:
Inventory button added to Arena and Campaign screens.
Instant Research button moved to research screen.
Instant Card upgrade: Added an option for players to spend gems to upgrade their cards.
Backend updates that allow for easier development and cycling of brawls and challenges.
Keep an eye out on this thread for more updates to the QoL list, more general improvements are slated for future updates and more suggestions are being reviewed and may be added to the list.
http://www.kongregate.com/forums/726779-animation-throwdown/topics/707697-official-suggestion-thread-and-quality-of-life-list
Cycling Brawls and Challenges
One of our internal challenges has been the way we create content and reward structure for Brawls and Challenges. We've recently updated our backend tools to allow for a more flexibile system in creating Brawls and Challenges. This will allow us to create more content in a shorter amount of time and be more flexible with the content generated for each Brawl and Challenge.
Because of these updates, more options for Challenge/Brawl designs are being considered. For example, a Challenge where enemy PvE decks consist of only Animal Anus and Butt Closet cards. And because the system will allow for more content, we hope to provide at least always one, if not more Challenges at one given time. Along with the option to run more consistent Brawls.
Additionally, the Challenge reward system is going to be updated. The Challenge currency will be updated to one universal Challenge currency (as opposed to different currencies per Challenge). I will post more information on the fate of leftover Challenge currency as this update is closer to release. Challenge rewards will also receive an update; prize redemption options will no longer be tied to a specific challenge, but will be tied to what is available as a reward in the new Prize tab at that given time. The Prize tab will now act like a Challenge reward store.
This is in QA and we expect to release this update later in the month.
Win Streaks
Win Streaks will be an addition to Arena that will increase the rewards dropped per each consecutive win in Arena. Win Streaks would increase the percentage of all base rewards dropped in Arena (Arena XP, Hero Tokens drop chance, and Coins), and does not include any negative Streaks or effects.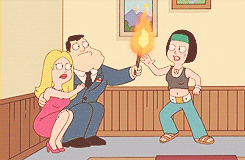 New Hero
A new hero is coming! I don't know who it is, but you can ask Channel Six News, they'll finger anything with a pulse!
SFC and Bugs
Secret Fight Club is continuing to be monitored by the team. Additional updates may continue to be released as the team is still reviewing the balance of SFC and feedback from the community.
Also, there have been some reported bugs since the last update, some of these and a few additional bugs will be addressed in the upcoming client, including the Hero Token Count Bug, crash with Kong Login's and restarts, tutorial bugs, Guild Rumble notifications, Challenge UI bugs, and a few others. As always, thank you for reporting bugs to our support team so they are reported and reviewed.
https://animationthrowdown.zendesk.com/hc/en-us/requests/new
---